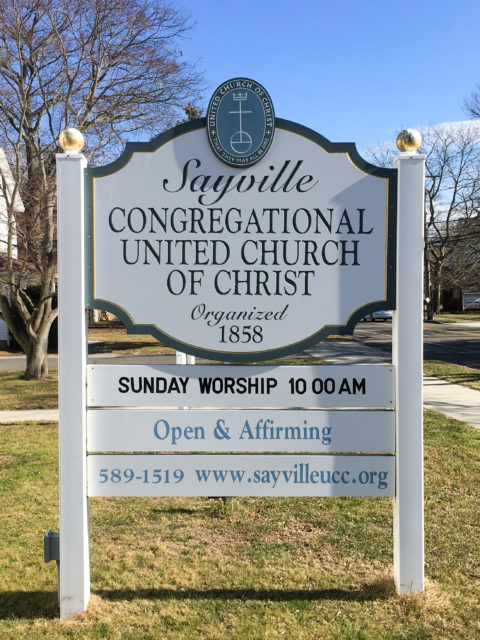 c
Welcome to Our Congregation!
This is the place you are welcome,
long before you arrive!

eChimes for March 21, 2017
Be sure to check our Calendar Page for all events!
Lenten, Passion Week and Easter Worship
March 26    Fourth Sunday in Lent    Psalm 23
April 2         Fifth Sunday in Lent       Psalm 130                     Communion Sunday
April 9         Palm Sunday                     Psalm 118; Matthew       21:1 – 11
April 13       Maundy Thursday             8:00 PM
April 14       Good Friday                        Sanctuary Open 11 AM – 4:00 PM
April 16       Easter Sunday                    Colossians 3:1-4; Matthew 28:1-10
Sunrise Service                   Depart Sayville Ferry at 6:00 AM; Board 5:45
Sunday Morning Service    10:00 AM – Sanctuary
---
Talkback with Sister Sanaa Nadim, Muslim Chaplain
Sunday April 2, 2017; 11:30 AM – 1:00 PM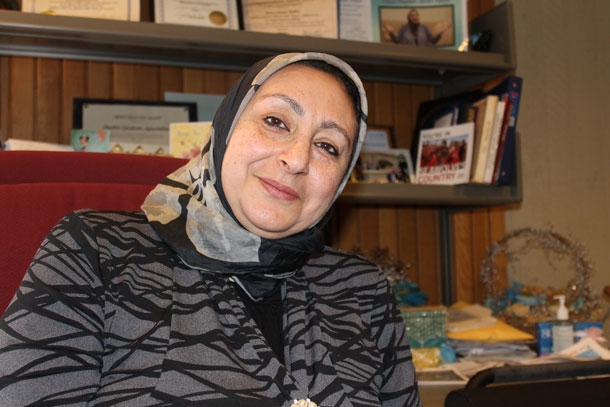 Muslim Educational Forum
Sunday, April 2, 2017 11:30 AM – 1:00PM,
with Sister Sanaa Nadim, Muslim Chaplain at Stony Brook University. This will conversation will take place during our Talkback time following worship. This is the beginning of a broader discussion to follow in the months ahead, as we learn more about the lives of our sisters and brothers who are Muslim and how we can grow together in the love of God we share. Sister Sanaa is a highly respected leader of the Long Island Interfaith community, and we are fortunate to have her with us for this informative gathering.  Please be sure to join us.
---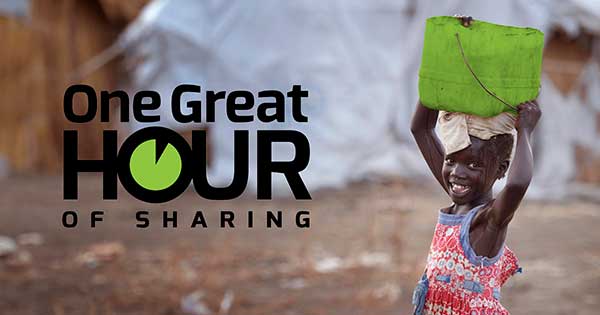 What is One Great Hour of Sharing®?
One Great Hour of Sharing, as part of Our Churches Wider Mission, is the special mission offering of the United Church of Christ that carries God's message of love and hope to people in crisis. The UCC works with international partners to provide sources of clean water, food, education and health care, small business micro-credit, advocacy and resettlement for refugees and displaced persons, and emergency relief and rehabilitation.  OGHS also supports domestic and international ministries for disaster preparedness and response.
You will find donation envelopes in the the bulletin on Sunday, March 26th. Please consider an offering to this worthy cause. Click to learn more.
---
The Spirituality of Addiction & Recovery:
The Music of Those Lost & Spared
Sunday, April 2, 2017 – 7:00 PM; Congregational Church of Patchogue, 95 East Main St; 631-475-1235 ($10 suggested donation but no one turned away for lack of money) Featuring music of: The Doors, Janis Joplin, Amy Winehouse, Jerry Garcia, Prince, Whitney Houston, Johnny Cash, Red Hot Chili Peppers, Phish, James Taylor, Eric Clapton & John Lennon. Proceeds support the outreach ministries of Congregational Church of Patchogue.
---
Joan Tavolott – Watercolor Artist (631) 472-0863


Joan Tavolott is a watercolor artist living on Long Island. She tries to paint or sketch something every day, preferring to do plein air painting. Joan can often be found painting out and about locally. In addition to local areas, she has painted in locations across the country as well as in Italy, Spain, France, Germany, Greece, Turkey, and Ireland. She loves to travel and paint capturing the beauty of new areas.​Joan works in watercolors, ink, and collage. Her work can be found in private collections all over the world. Joan is a member of the South Bay Art Association, the Wet Paints Studio Group, the North East Watercolor Society, the Patchogue Sketch Club, and the New York City Urban Sketchers.
---
Talkbacks!
Join us for "A Talkback!" in the sanctuary following worship. We begin 15 minutes after worship ends and finish by noon. All are welcome! 
An easy way to support Sayville Congregational United Church of Christ
Stop & Shop Cards are available at coffee hour each week. They make great gifts and/or a great way to purchase your groceries while supporting your church.
Upcoming Calendar
Thursday     March 23th  10:00 AM    Prayer Shawl Ministry in the Vestry
Thursday     March 23th   12:15 PM    Senior Exercise in the Vestry
Thursday     March 23th   5:30 PM      Having Friends Inn Outreach
Saturday      March 25th   11:00 AM     Twelve Step Meeting, Fellowship Hall
Saturday      March 25th                         Family Table Distribution
Sunday         March 26th  10:00 AM   Worship, Refreshments, Talkback
Newsletters: Are you receiving our weekly newsletters: eChimes and eChimes Justice Newsletter? Fill out the card in this bulletin or email ray@sayvilleucc.org or visit our website any time to read current and past newsletters at www.sayvilleucc.org. Do you need these in print? Let us know: ray@sayvilleucc.org
 Upcoming Events!
roceeds support the outreach ministries of Congregational Church of Patchogue.